Bio-identical Hormone Therapy
Semaglutide Weight Loss

Custom Skin Consults with Compounding Prescription
Hormones, Weight Loss, Skin Care
Semaglutide Weight Loss Program
"The Skinny Jab"
Bio-Identical Hormone Replacement
"It's Not Your Age, It's Your Hormones"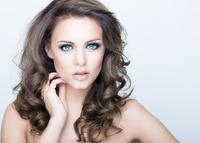 Skin consults with customized compounding prescription to minimize brown spots, red spots, wrinkles and laxity.
We Treat Hormone Imbalance

How do you know if you have hormone imbalance?
If you experience hot flashes, fatigue, night sweats, weight gain, decreased libido, decreased muscle mass, sleep disturbances, anxiety and mood issues you could have a hormone imbalance.
At Optimal Hormones, we strive to help you feel better at any age.

Is Hormone Therapy Right for Me?
​Hormone replacement therapy is a very individualized process. Only after speaking with a medical provider and having lab work done can one determine if hormone therapy is right for you.
​Our goal at Optimal Hormones is to find that OPTIMAL level, not just settle for normal. During the consultation we will discuss your health concerns, hormonal issues, and other needs to help you get relief from your symptoms and discuss if hormones, natural therapies or both could benefit you.
If you are struggling with losing weight, staying energized, or even sexual function, there could be a hormonal issue at play. Normal doesn't mean OPTIMAL. We are here to help you feel your best.
Learn How Hormones Can Help You Feel and Look Better
Get a Free Copy of Our Hormone Makeover Guide
Cutting Edge Lab Testing

Hormone, thyroid and adrenal testing can be done by blood, saliva and/or urine.
Neurotransmitter testing can detect a surplus or deficiencies in dopamine, serotonin and a host of other neurotransmitters which may lead to fatigue, depression, anxiety or other mood disorders.
We provide telemedicine consultations, appointments and refills completely from the comfort of your home.**
We simply help you age better.
Can Hormones Work For Me?

Yes, hormone therapy has helped thousands of men and women live healthier more active lives. Hormone Replacement Therapy is a medical science with trained professionals using sophisticated lab tests and treatment protocols developed and used over many years to produce life-changing results.
Bio-identical hormone therapy can provide the following benefits:
Increased energy levels
Restore or increase sexual drive
Improve sleep
Relief from anxiety or depression
Decrease body fat
Increased mental clarity and focus
​Do you suffer from any of these symptoms?
You could have a hormone imbalance.
Weight gain
Dry Skin
Headaches
Hypothyroidism
Hair loss
Fluid retention
Vaginal Dryness
Facial hair
Foggy thinking
Heart palpitations
Sleep disturbance
Hot flashes
If you would like to request information on our hormone replacement therapy, please fill out the form below. *Please do not submit confidential or sensitive information, such as medical information, refill requests, social security numbers or credit card numbers.
Telemedicine Available. Speak to a medical provider from the comfort of your home.

Appointments
850-320-8254
Hours
Mon-Thurs: 9:00am - 3:00pm
Telemedicine
State of Florida
---
*Your results may vary. The statements on this website have not been evaluated by the FDA. Optimal Hormones' products and services are not intended to diagnose, treat, cure or prevent any disease. Optimal Hormones' services are not intended to replace regular evaluation and treatment by a qualified primary care physician.
** Testosterone therapy requires at least one in person visit.