Drop Those Pounds
Middle Age Bulge
If you ask anybody over 50 years old they will probably tell you that losing weight is much more difficult than when they were younger. A decrease in hormone levels can trigger fatigue which causes us to be less active and low hormone levels can trigger sugar/carb cravings which cause us to eat. This combination makes it difficult to lose weight. Throw in some insulin resistance and decreased muscle mass and you have ideal conditions to gain weight and a struggle to take the pounds off. While balancing your hormones alone won't make weight loss easy, a combination of healthy eating, hormone balance and getting yourself moving will make losing weight a reality.
Medically Supervised Weight Loss Program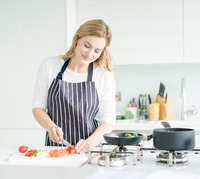 Weight Loss for Better Health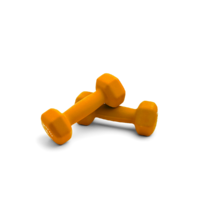 Contact Us Today
850-320-8254
The largest clinical trial showed that people using semaglutide lost an average of 14.9% of their initial body weight - 12.4% more than those who didn't use the medication. The average person in this study lost 15% of their body weight. This randomized, double-blind, placebo-controlled trial enrolled more than 2,600 patients taking semaglutide and more than 1,500 taking the placebo.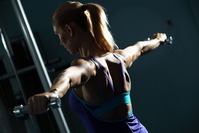 100% personalized weight loss program for your body. From cutting-edge weight loss medications and injections to targeted nutritional therapies, supplements and diets, your program is customized to your lab results, symptoms and weight loss goals. For your convenience, all medications and supplements will be mailed directly to your home.
This is a great addition after your hormones are in balance. Optimal Hormone levels help promote weight loss.
"The Skinny Jab"
Semaglutide is a once-weekly injectable prescription medication that can assist patients with long-term weight management.
This treatment works to facilitate weight loss in several ways, including:

Slowing stomach emptying
Reducing appetite
Increasing insulin release
Diet adjustments are almost always required when you're wanting to lose weight sustainably and successfully, as a negative energy balance is required for weight loss.

Semaglutide is most effective as part of a comprehensive weight loss program that includes a 500 calorie per day reduction with 20 minutes of exercise per week. Unlike many other weight loss medications, this medication can be used for long-term weight loss management.
However, Semaglutide makes this process easier, as it means that you feel more satisfied for longer after eating less food. Because of this, it helps many people to easily stick to a low-calorie diet without experiencing hunger.
It can also help to reduce cravings, as people are generally less inclined to snack if they feel satisfied or comfortably full.
Only $1600 for 3 month plan
Three month plan includes monthly telemedicine visits, inital lab test, 3 month supply of Semaglutide, syringes, alcohol preps, instructions, do's and don'ts, exercise tips and weekly check-ins.
We Offer Lipo (MIC) Injections to Enhance Weight Loss
Disclaimers: All medications, creams, sprays, and injections require a consultation with a health practitioner from Optimal Hormones prior to approval. Quantities, dosages and frequencies of these therapies are dependent upon our health practitioner recommendations and patient's health history. Optimal Hormones reserves the right to decline, cancel or suspend therapies based on patient's medical history, symptoms, goals and/or progression. Patient might be required to receive prior lab work before starting on specific therapies. Restrictions may apply. Optimal Hormones reserves the right to decline, cancel or suspend lab script purchases. Optimal Hormones reserves the right to limit the duration, number, frequency and method (virtual or in-person) of the practitioner consultations.